Last Updated on January 9, 2023 by Rohan
You aren't alone if you don't know how to share your own Instagram profile link.
Copying and Sharing someone else's profile URL is easy and can be done by visiting their profile page. However, you can't copy your profile link directly from your profile.
This doesn't mean copying and sharing your profile link is impossible. In this article, I'll guide you to copy and share your profile URL with your friends or link it to other social media platforms.
How to Copy Your Instagram Profile URL
There are three different ways to copy your profile link. Let's have a look at all of them.
1) Create the URL Using Your Username
You can create your profile link using your username. Here's how you can do that.
https://instagram.com/ is the URL of Instagram. To create your own profile link, you just need to add your username at the end of Instagram's URL.
1. Open the Notes app on your iPhone. Copy and paste this link:- https://instagram.com/
2. After / add your username.
This is what it looks like – https://instagram.com/techgeeksblog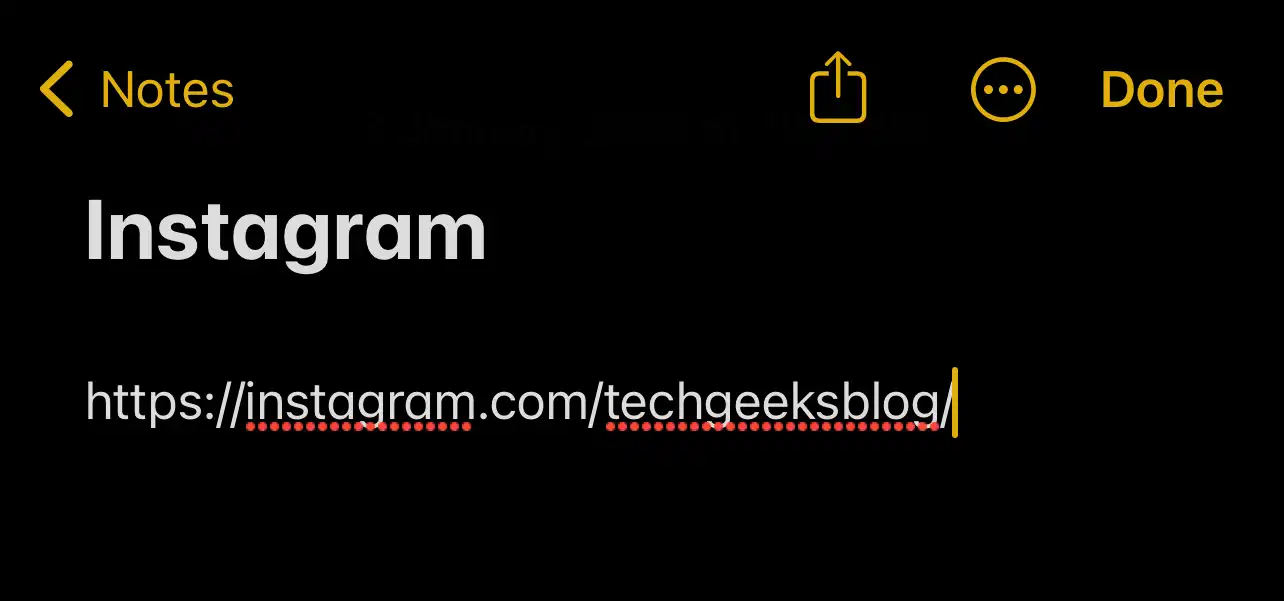 3. Once you have created it, you can copy the link.
2) Use the Web Version of Instagram
1. Launch a browser (Safari or Chrome) on your iPhone.
2. Go to Instagram.com and log in to your account.
3. Visit your profile page.
4. Tap the URL box and copy the link.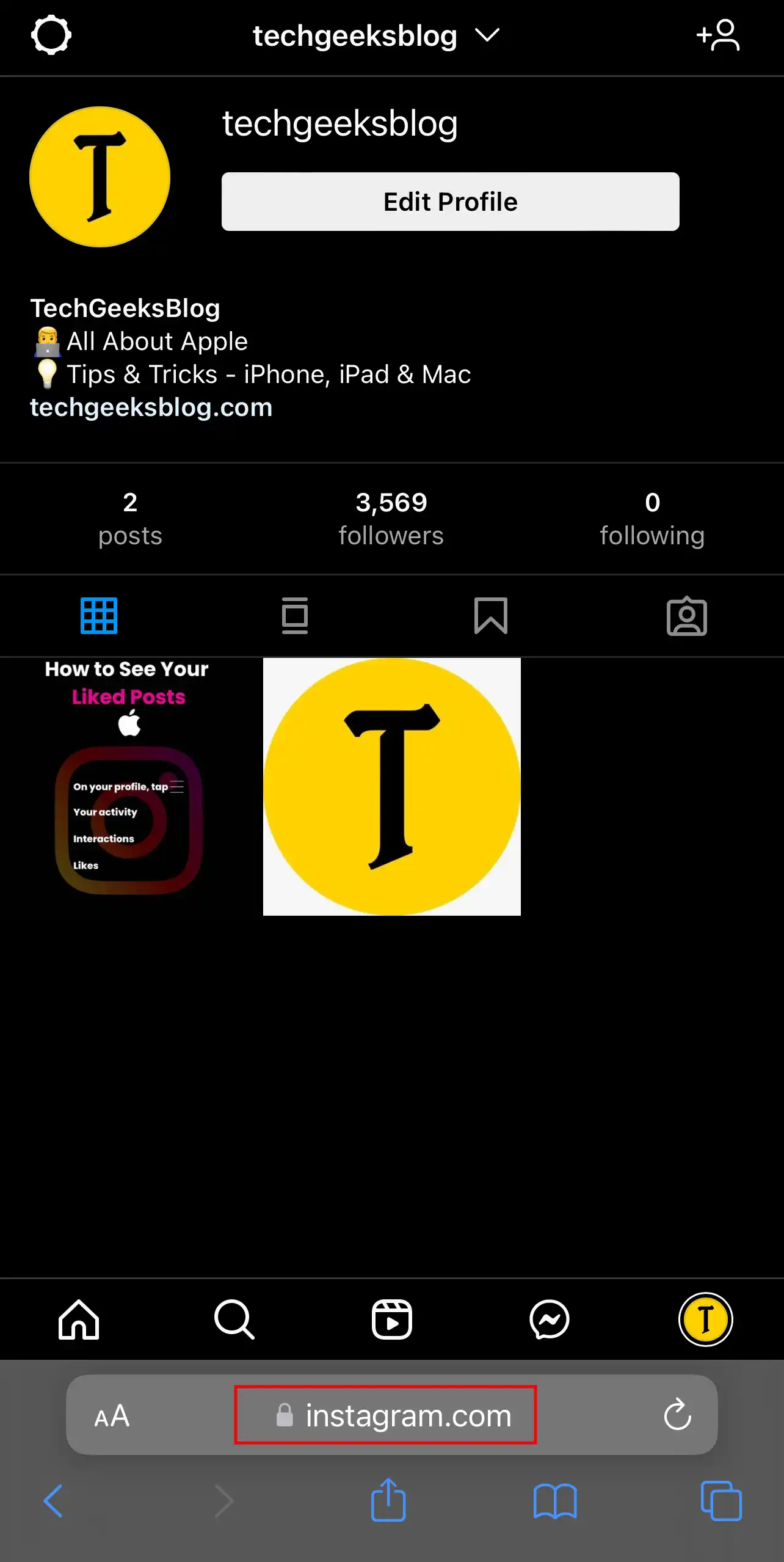 A similar process can be applied if you're using your PC or laptop.
3) Use Your Second Instagram Account
If you have more than one Instagram account, copying your profile link is easy using the second account.
1. Go to your profile and switch to your second account.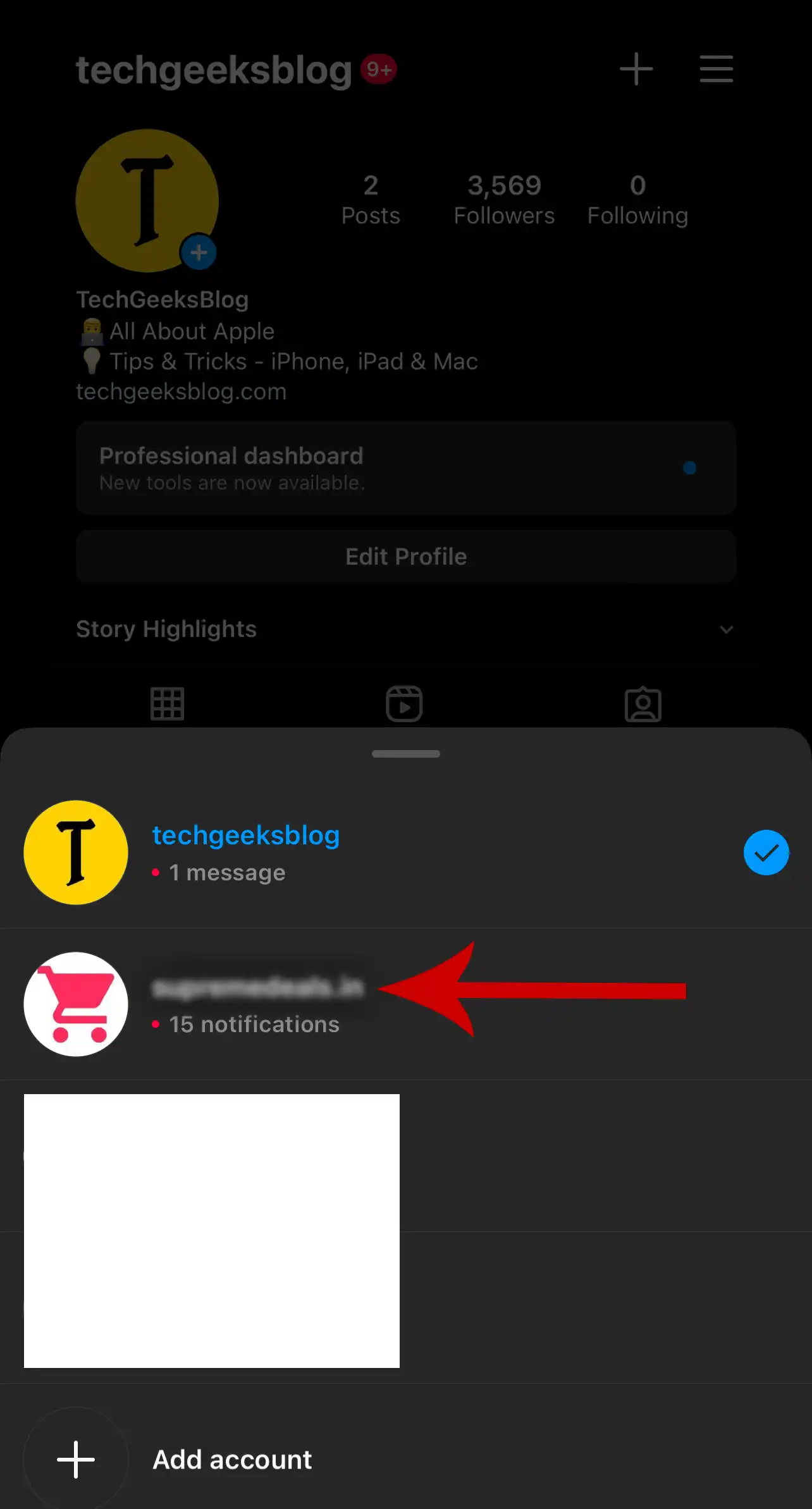 2. Search and go to your main profile.
3. Tap the three horizontal dots in the top right corner of the profile, then tap Copy Profile URL.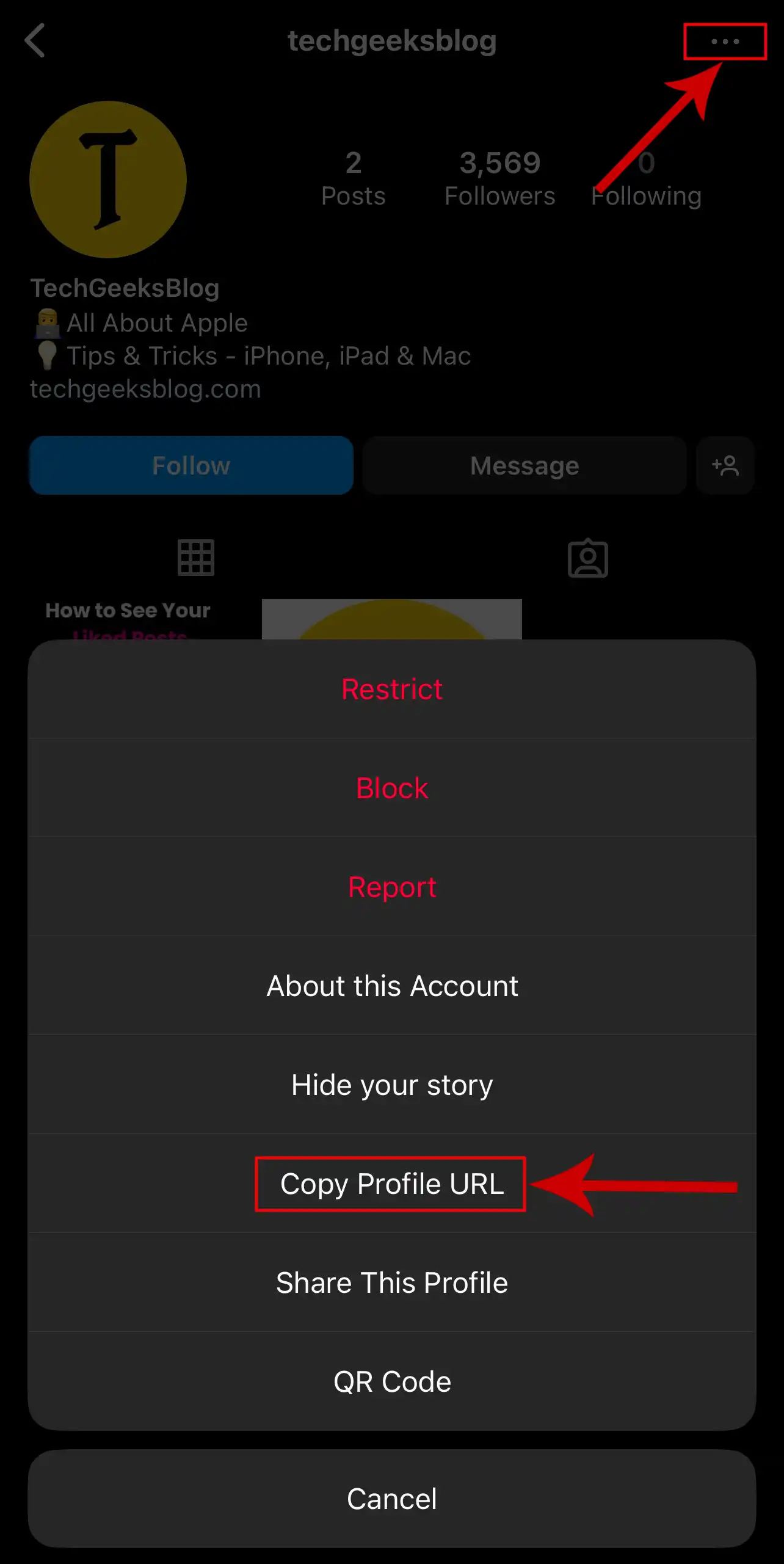 How to Copy Someone's Instagram Profile URL
You can copy someone's profile link directly from their profile page.
1. Go to the user's profile whose URL you want to copy.
2. Tap the three horizontal dots in the top right corner of their profile, then tap Copy Profile URL.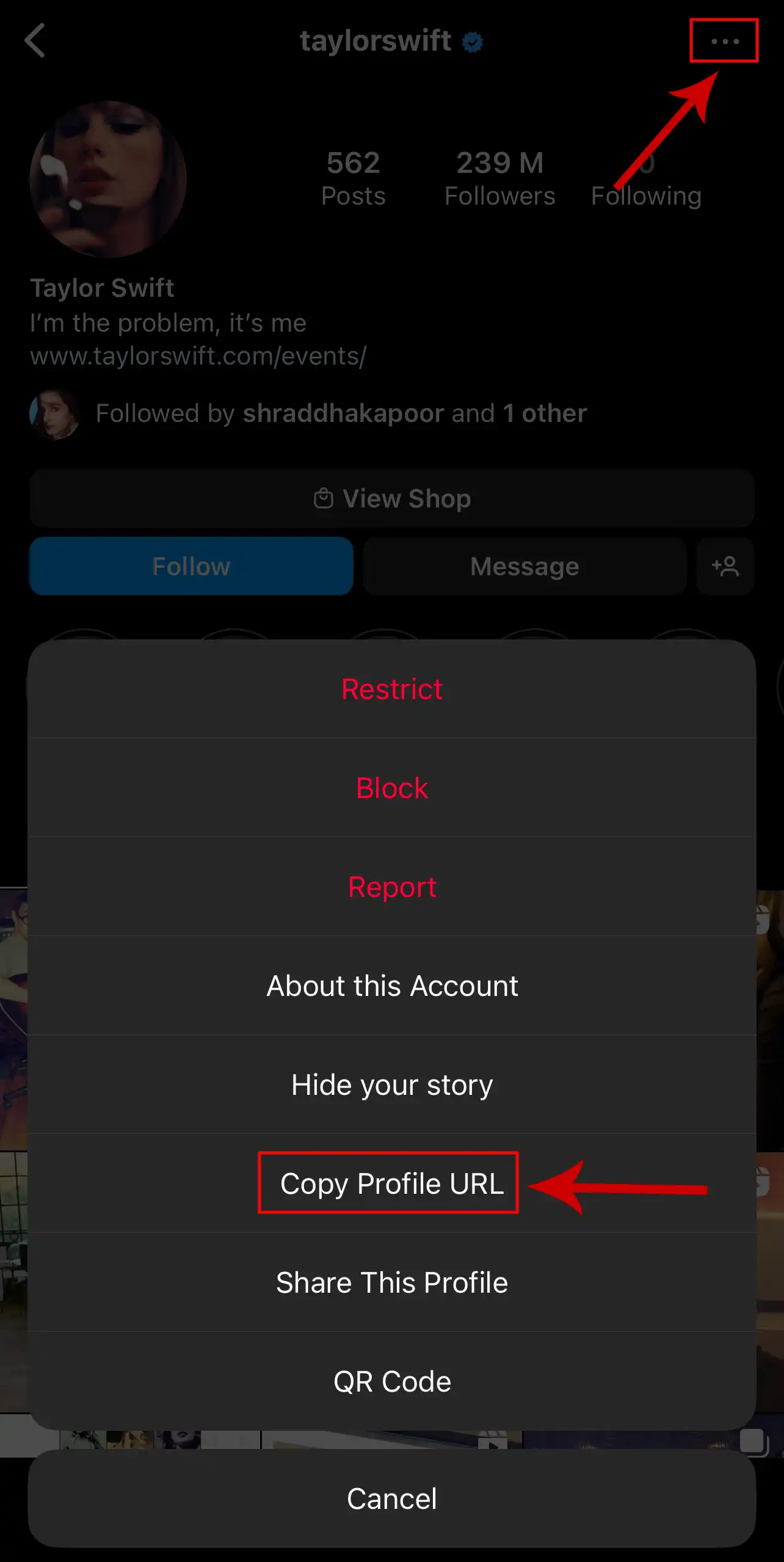 If you want to share their profile with someone on Instagram DMs, tap Share This Profile, select the user you want to share the profile with and tap Send.
You can even create their profile URL using their username or copy their URL from Instagram's website as explained above.