Last Updated on April 7, 2023 by Rohan
Snapchat's filters allow you to create amazing snaps that you can share with your friends using the chat.
Unlike other messaging platforms, Snapchat's chat has a different look and more additional exciting features. One such feature is Friend Emojis. They help you keep track of your friends and these emojis are based on the way you and your friends use Snapchat.
Friend Emojis appear next to your friends' names on the chat screen.
In the recent update, a little grey x icon has started appearing next to someone's name on the chat. So, what does that actually mean?
Read along to find the answer.
What Does the Grey X Instead Of Camera Mean On Snapchat?
Here's what the X icon looks like on iPhone.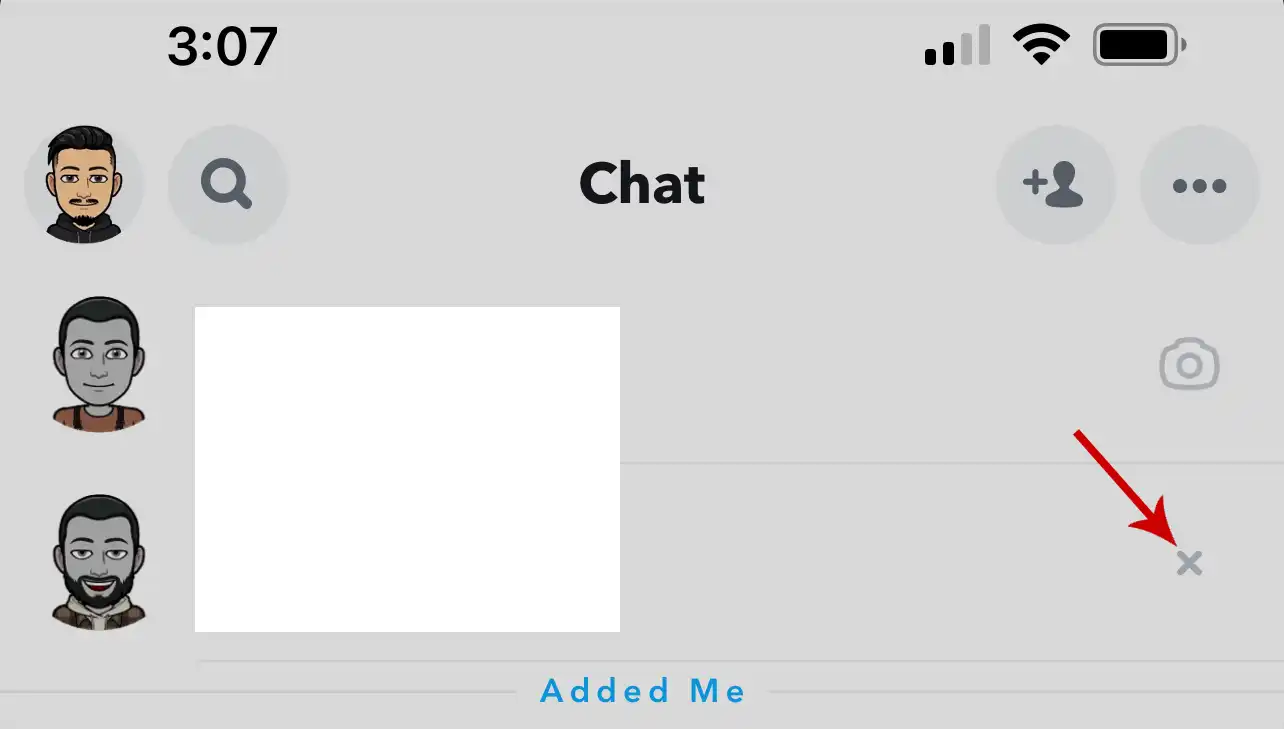 Tapping the little x icon reveals an option to Report, Block, and Clear Conversation.
Meaning of the x icon next to a name on Snapchat:
1. The first reason why you're seeing the x icon next to someone's name is that they have removed you as a friend.
You can still chat with them even if they remove you.
2. The second reason could be – you've unadded or removed them from your friends list.
So, combining both these two reasons, it can be concluded that if you're no longer friends on Snapchat you'll see a little grey icon next to each other's name.
3. If the other user has blocked you, you'll see the x icon next to their name on your chat.
While you're blocked, any messages you send them will remain undelivered.
What Can You Do to Remove the X Icon?
First of all, check if you have unadded them as friends or if they have unadded you.
Open the chat with them. If it shows the Add icon at the top, it means that you've removed them or you haven't added them yet. If you're assured that you haven't removed them and if it shows Add, it means that they have blocked you.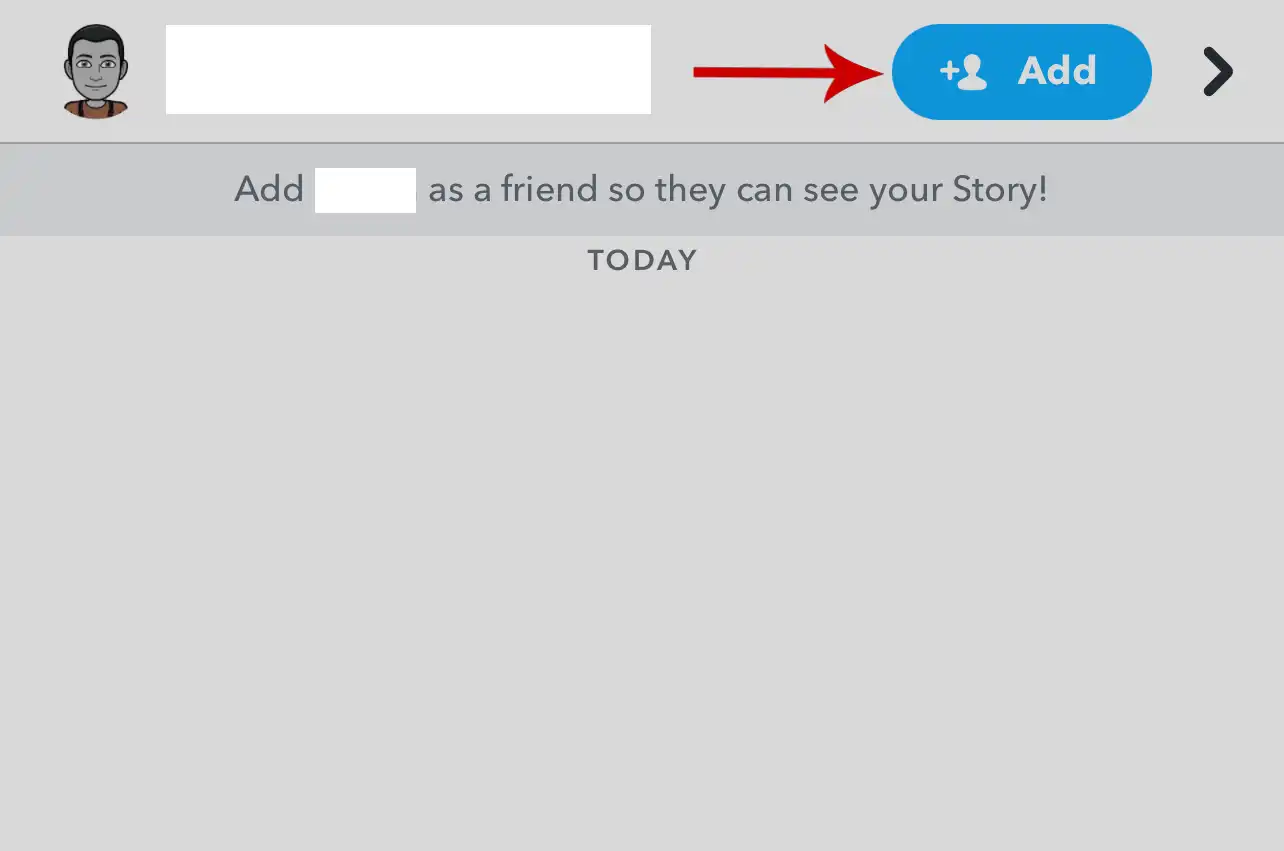 If it shows the user icon with a blue checkmark as shown below, it means that they have removed you from their 'Friends List'.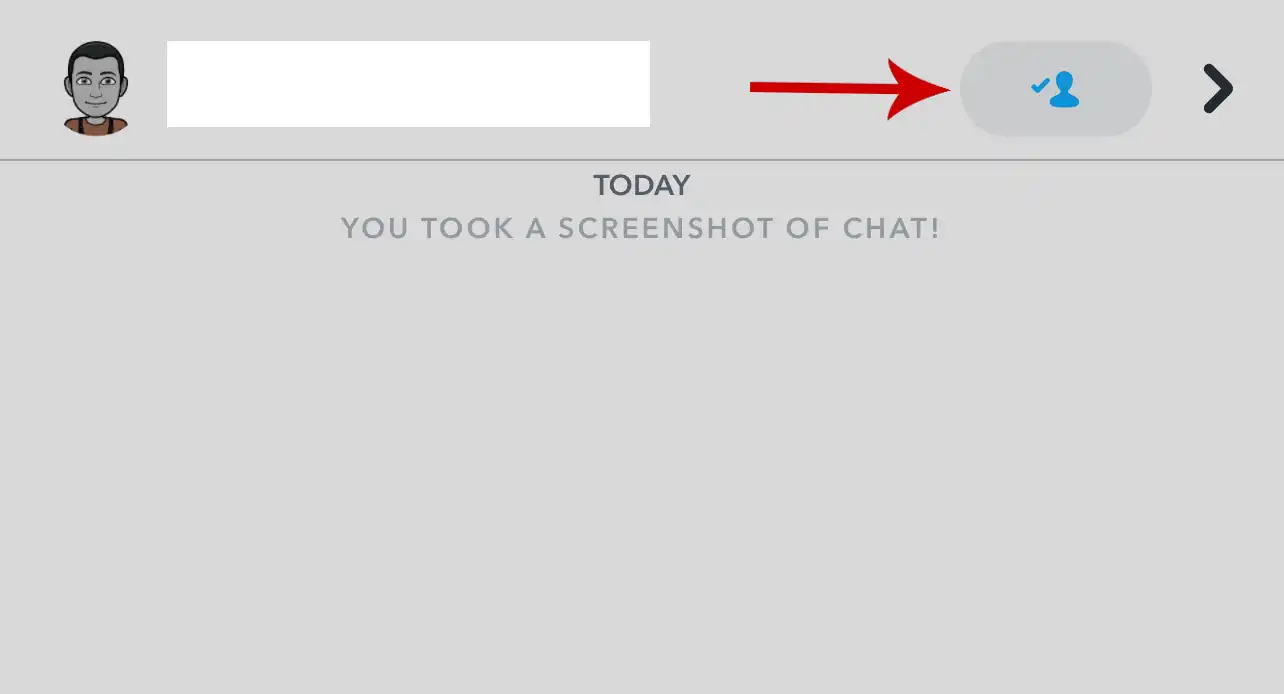 Or, you can go to your profile and tap My Friends. If you can't find them, either you've removed them or they've removed you.
Once you both are friends, the grey x icon will disappear.