Last Updated on March 1, 2023 by Rohan
A new viral story has been trending on Instagram right now which is known as the "Photo Dump".
In this trend, people post a random collection of their photos taken in specific months like Jan or Feb with the help of the "Add Yours" sticker.
If you'd like to do the photo dump on Instagram, here's the complete tutorial.
How to Post Your Photo Dump on Instagram Story
The January Photo Dump story chain was started by an Instagram user "posteumafotocom_" and about 2 Million+ users joined the trend then.
Now, the Feb month is over and people are sharing their February Photo Dump. The story chain was started by a user "photography_agmt".
It's simple and easy to share your Photo Dump. All you need to do is tap Add Yours from others' stories who have shared the same. Then select your photos and post them.
I have made the process easy for you. You just need to visit my profile and share your Photos Dump.
1. Launch the Instagram app on your iPhone.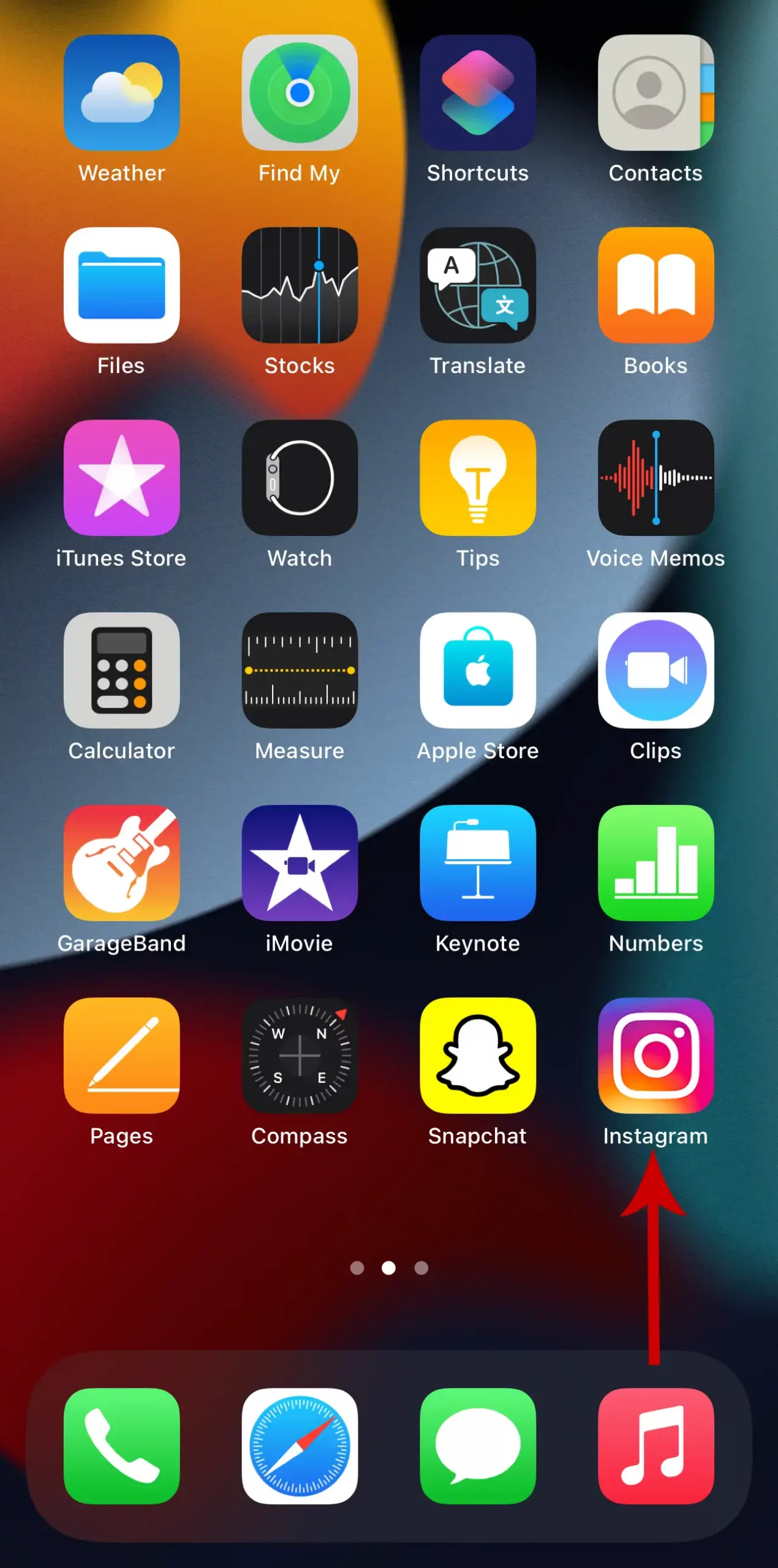 2. Tap the search icon at the bottom and search for the username "techgeeksblog".

3. Tap the profile picture to view the story. If the story has expired, tap the highlights with the name January or February.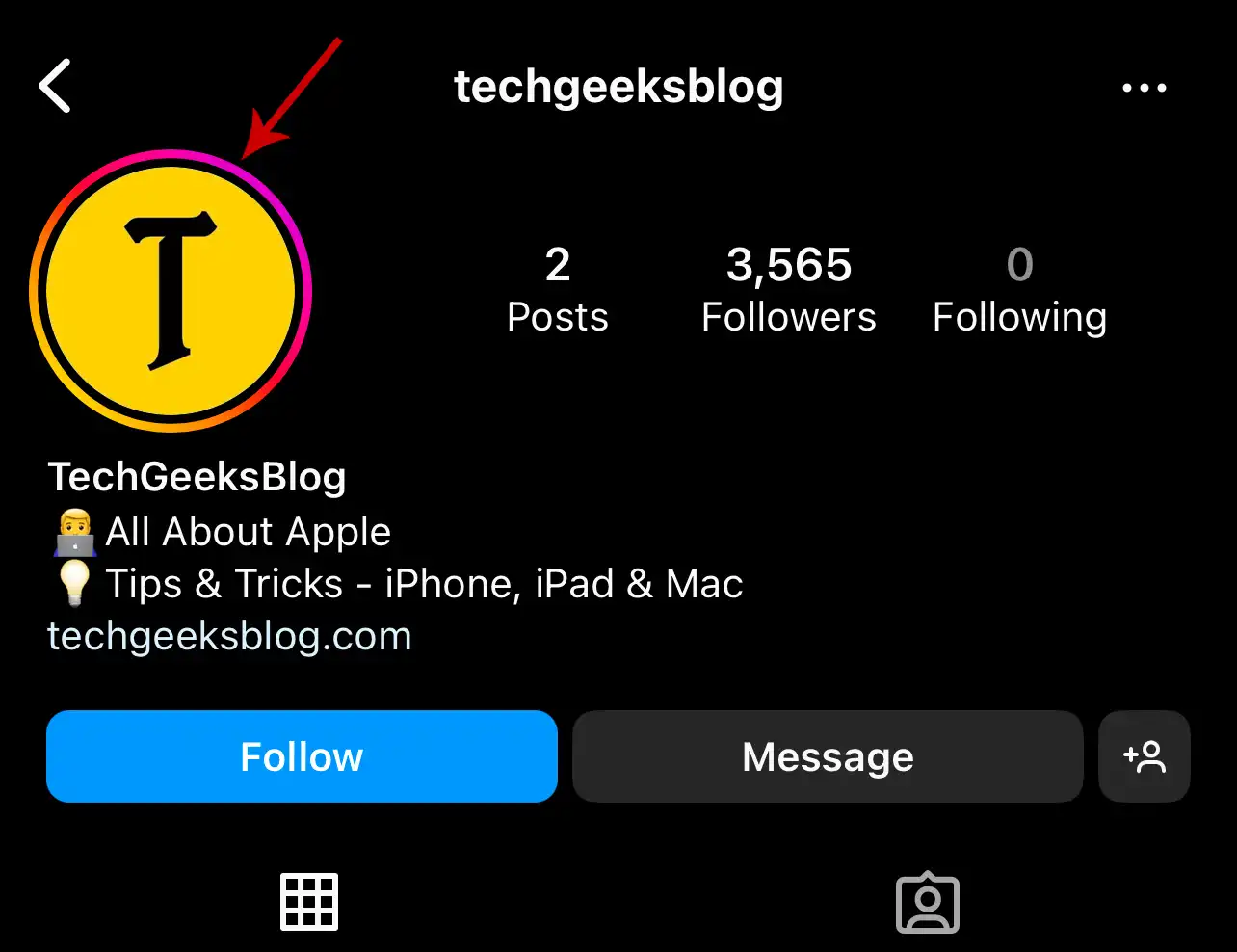 4. Tap Add Yours.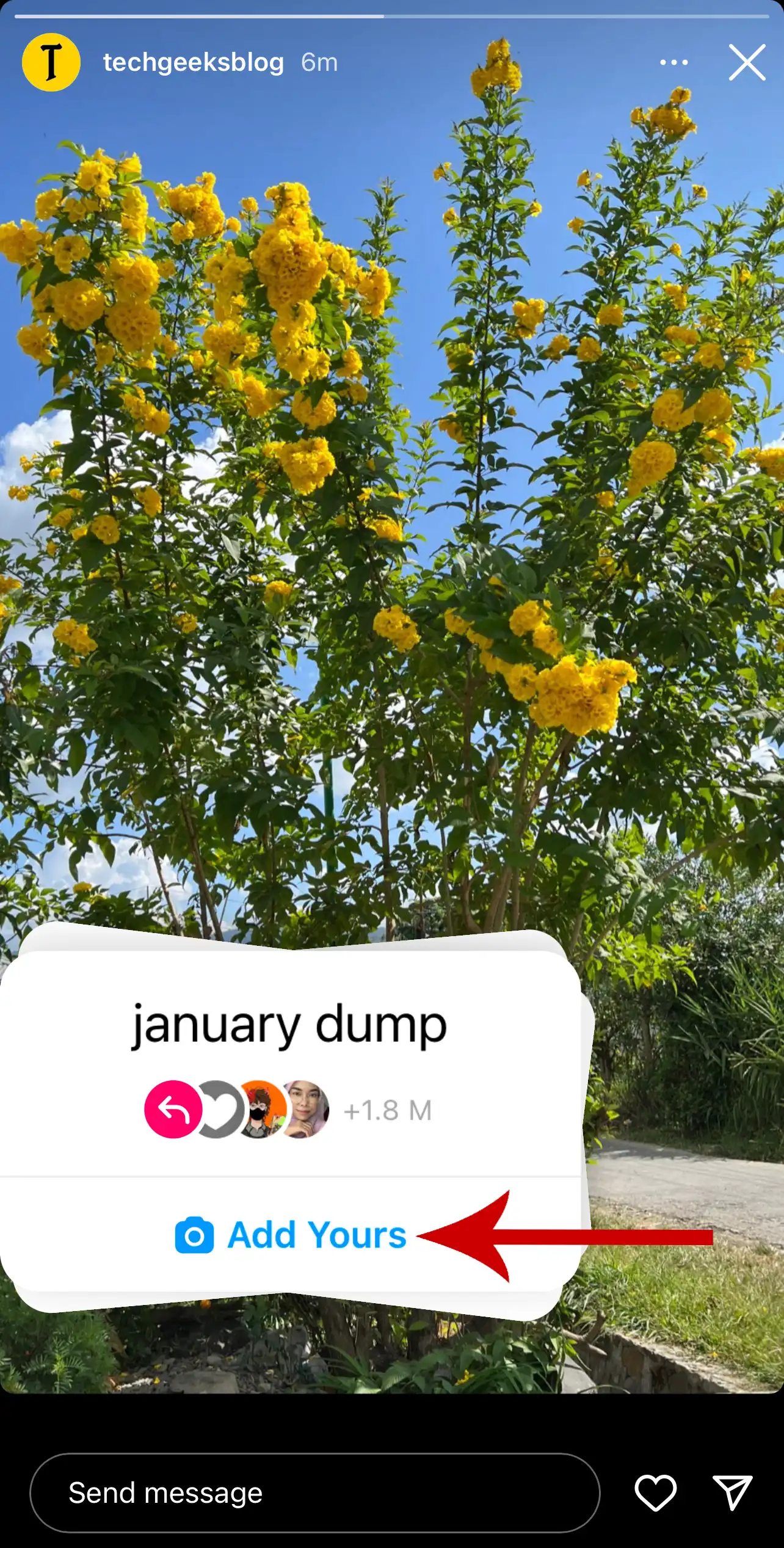 5. Tap the camera roll icon in the bottom left corner of the screen and select a photo.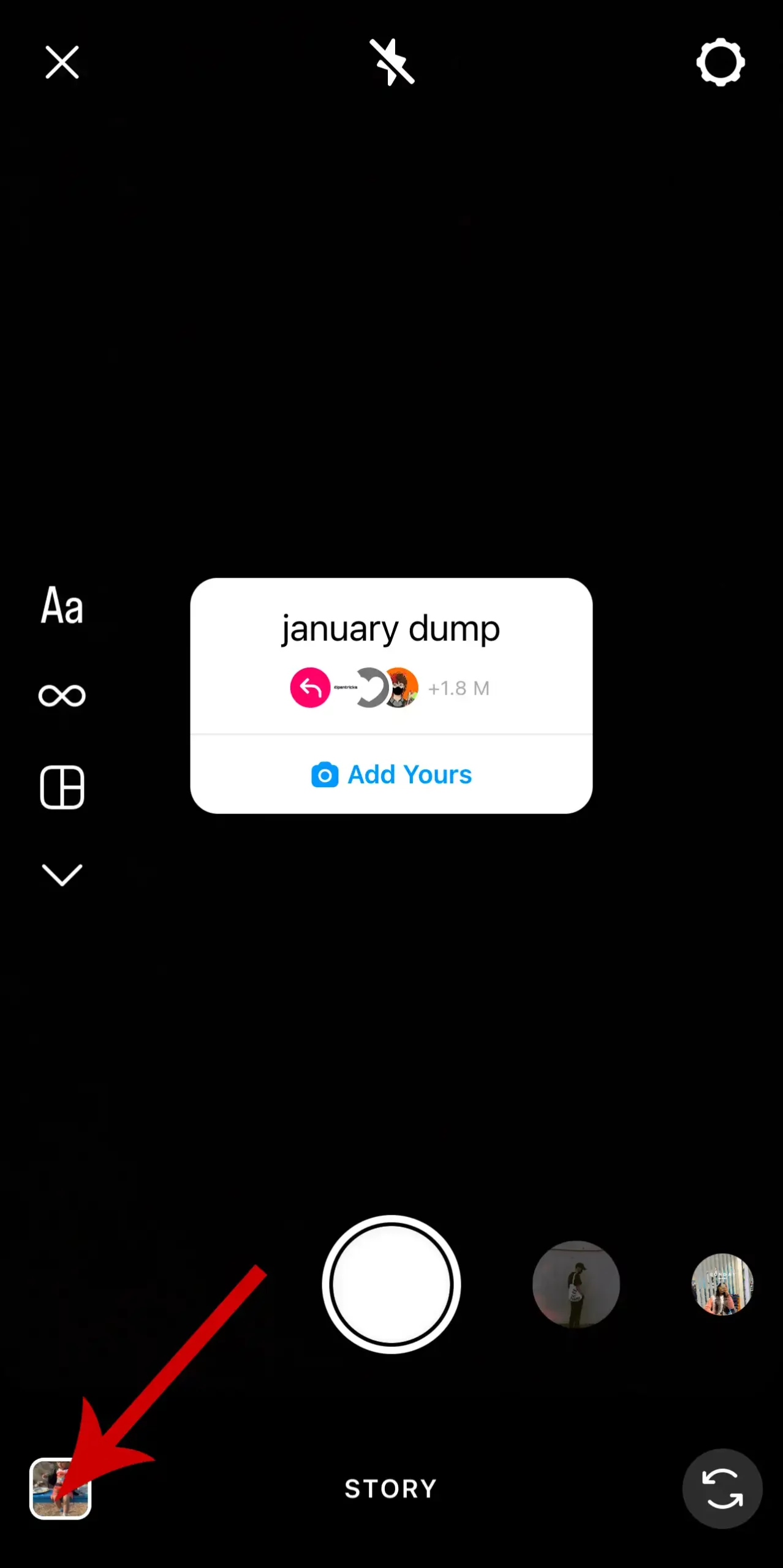 6. Once the photo is selected, tap Your story at the bottom to share it.
That's it. Anyone who views your story can add their photos and share them in a similar way.
If you want to add more photos, tap the sticker icon (with a smiley emoji) at the top.
Select the gallery icon and choose a photo. You need to drag and adjust the photo in a suitable location.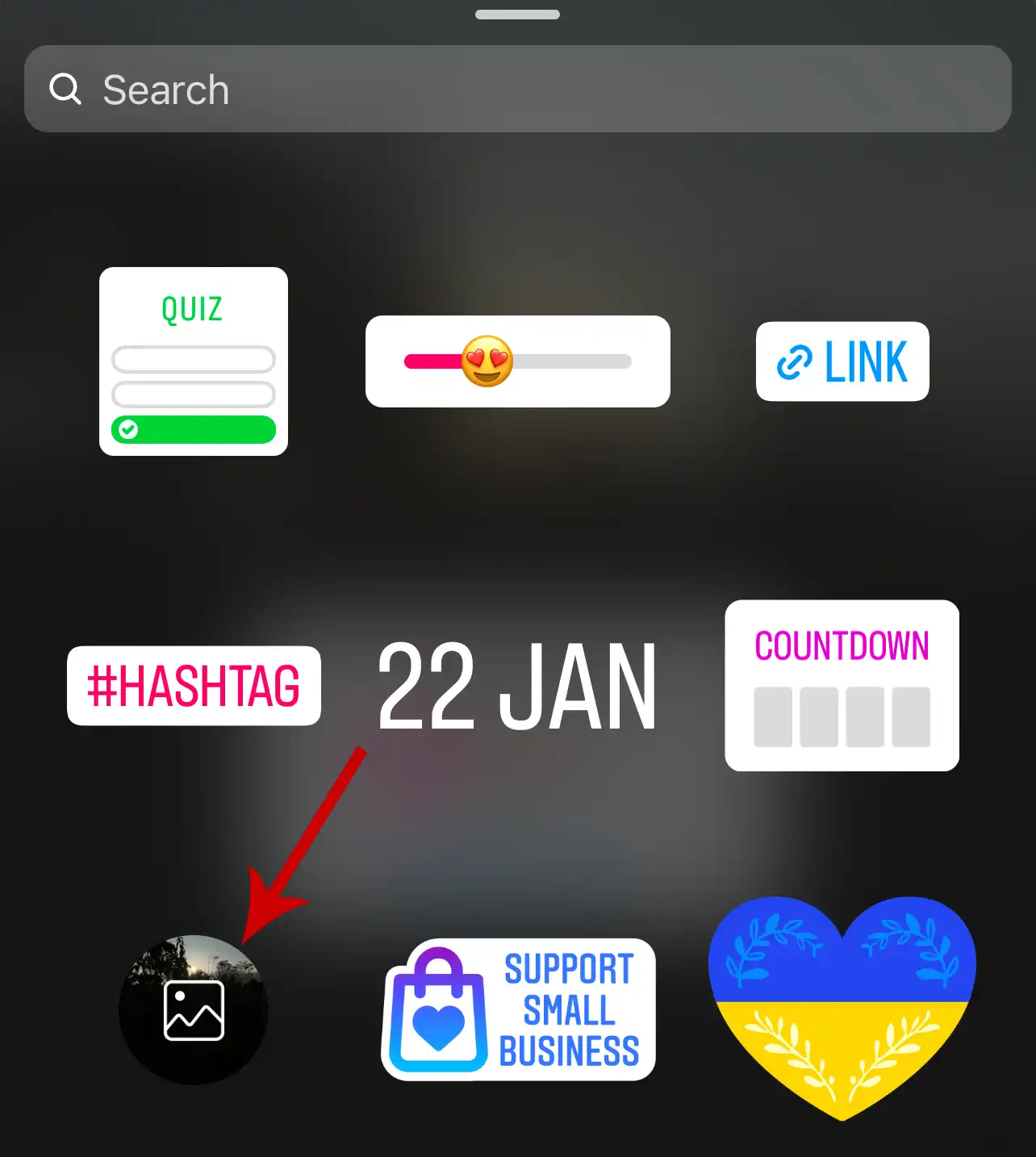 Repeat the same process if you want to add more.
** The best option is to create a collage of your photos first using online tools and share that photo.
You can create a similar collage using the Befunky Collage Maker and share it.